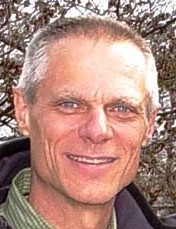 Pastor
I

 have served as the pastor of Sedgefield Church since July 2016. I

am a native Charlottean who is glad to be home again! It is a thrill to be a part of a thriving neighborhood–Sedgefield–and a vibrant, diverse city like Charlotte. 
After a lengthy business career, I heard and answered God's call on my life to church ministry in 2007. While serving my first church in Kannapolis, I achieved my Masters Degree in Divinity from Hood Theological Seminary in Salisbury. My goal each week in worship is for those who gather to meet God

where they are

–to learn something new, to feel something fresh, and do something different as a result of their experience…something that helps make this world a better place. 
My dream as a pastor is for all people to understand that they are loved and that their lives matter. God, in God's infinite wisdom, created a world of diversity. Diversity is an incredibly wonderful thing. Yet beneath our differences lies something important which connects us all–we are all children of God; we are all of sacred worth. 
So wherever your life's journey has taken you, please know that you are loved and that we are saving you a seat here at Sedgefield Church!