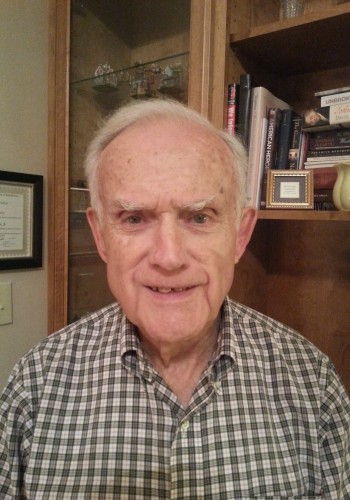 Treasurer
I have been a member of St. Paul UMC (later Sedgefield UMC) since 1974 and began the position of treasurer for St. Paul UMC in 1982.
Born 1934 in York Co., SC, I graduated from Clover Public School in 1953.  I served 8 yrs in the US Navy, being honorably discharged in 1961.  I have been married for 58 years and a resident of Charlotte since 1957. I have 3 daughters, 6 grandchildren, and 3 great grandchildren.  I retired in 1990 after a 33-yr career with Celanese Corp. as payroll and tax accounting supervisor, responsible for all federal, state, and local payroll tax reports for 30 states.
I  donate my time each year (Feb—Apr) as an IRS Certified Income Tax Preparer through AARP.
I am a 33rd degree Mason, member of NC Masonic Lodge #676 for 53 yrs where I was twice Master and have served for many years as secretary.
My hobbies are gardening, fishing and traveling.